Offer for a limited time :Buy 2 and Get 1 Free (3 Pcs )
Revolutionize the Way You Sanitize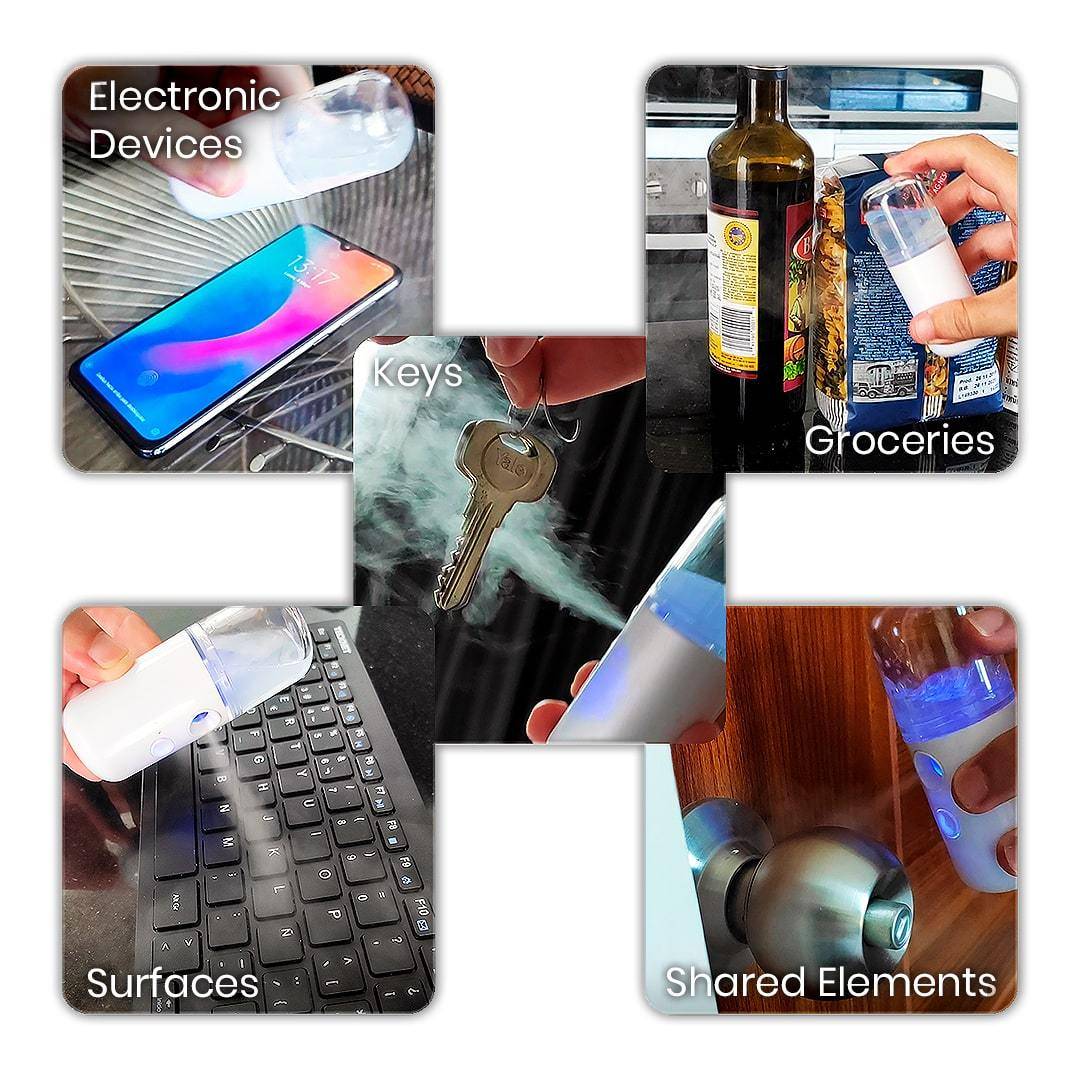 #1 Best All-Surface Nano Diffuser
The Nano Mist Diffuser is a multi-purpose & portable mister capable of many tasks such as..
Thorough sanitization & cleansing of any surface
Skin hydration & rejuvenation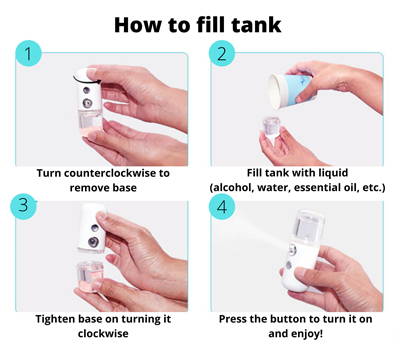 Atomizes liquid into nano-sized small molecular particles, which can penetrate directly into the deep layer, achieving better absorption and a distinguishable cleanse
Optimizes the tank's liquid without compromising any of the chemical/physical properties to ensure a safe & seamless experience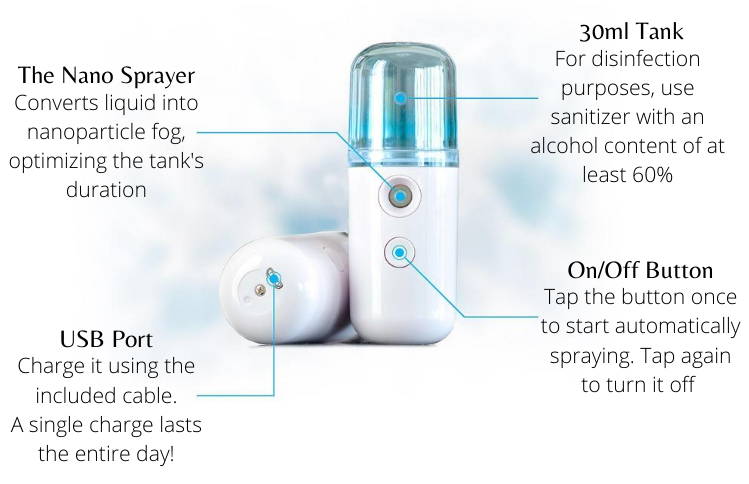 The

 

smartest way to Sanitize in 2020
Nanometer

 

atomization technology

 

optimizes the liquid used to drastically reduce amount needed
Change the way you sanitize for years to come with a tap of a button
Use it on any surface such as: mobile phone, keys

, 

elevator buttons

, 

electronic devices

, 

poles on public transportation

... even your 

clothes

 or 

groceries

 before storing them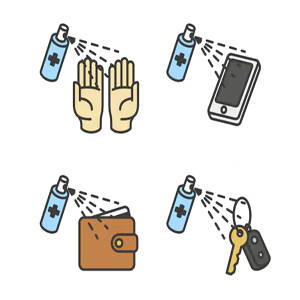 Limitless Features & Benefits
Fill the tank with most liquids such as

 

alcohol,

 

disinfectant,

 

essential oils,

 

water,

 

you name it.
Spray until you feel the object is covered, it doesn't have to be wet to be effective
Safe for technological devices: it's vaporization system sanitizes without producing droplets so it will not damage technological devices
Comes with a USB

 

charging cable
Perfect for Daily Skin Care
The Nano Mist Diffuser is a multi-purpose portable mister which can be used for

 

sanitization purposes

 

as well as for

 

skin care

 

and

 

makeup sustainability
It effectively

 

replenishes

 

dry skin and adjusts water and oil balance of the skin, making your face look bright and with

 

clean complexion

The uses for this mister are 

endless!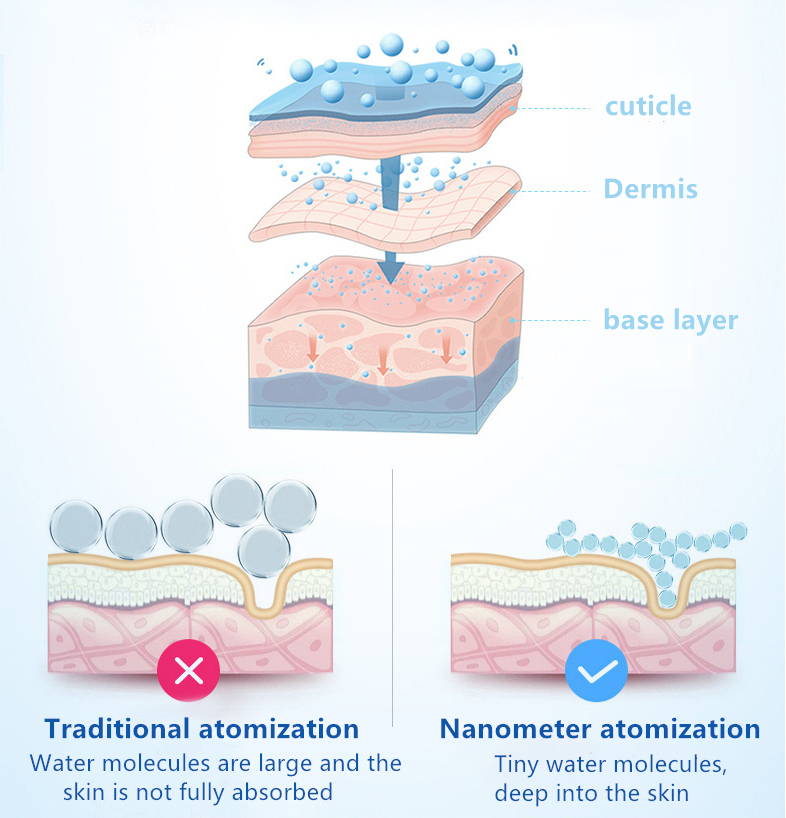 It sprays the finest proportional mist you will ever see. It effectively & efficiently leaves no droplets and avoids melting/smudging makeup.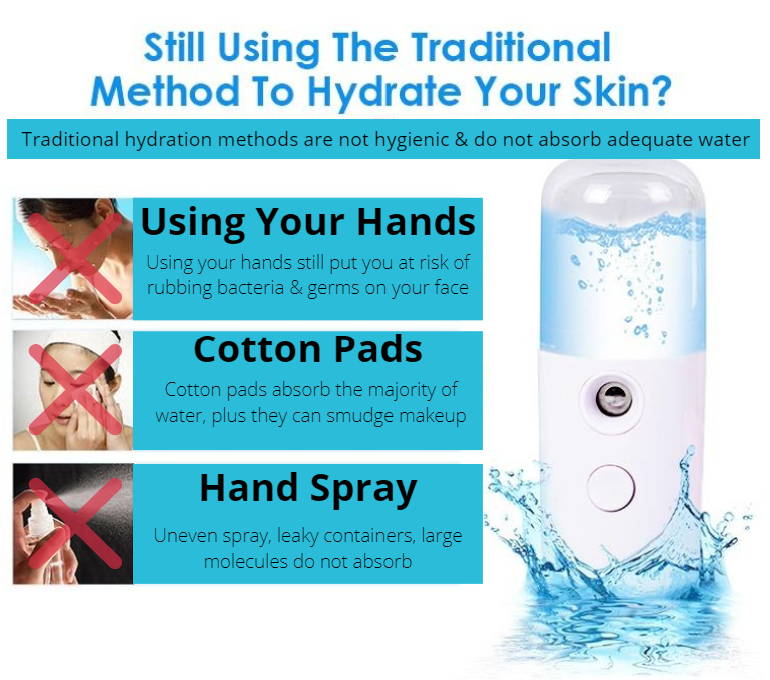 Large Capacity & Easy to Recharge
Each water tank can hold up to 30ML of liquid safely & spill-free. The rechargeable lithium battery (550mAh) can be used to mist several tanks of water fully charged. Included in your package includes a Micro-USB charger so you will be ready to use it as soon as you receive it!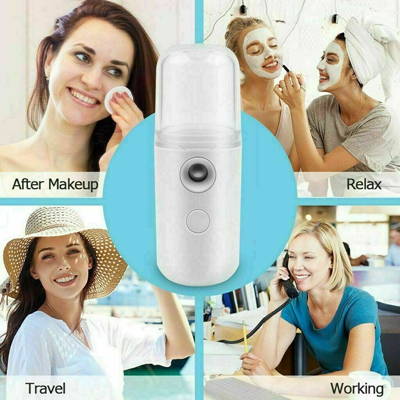 100% Happiness Guaranteed
Our #1 priority here at Wafa Shop is your happiness. 
No ifs, ands, or buts, we stand by our core principle on providing unmatched customer service and exceptional resolution solving to any problem big or small encountered. We're here for you. Happiness Guaranteed.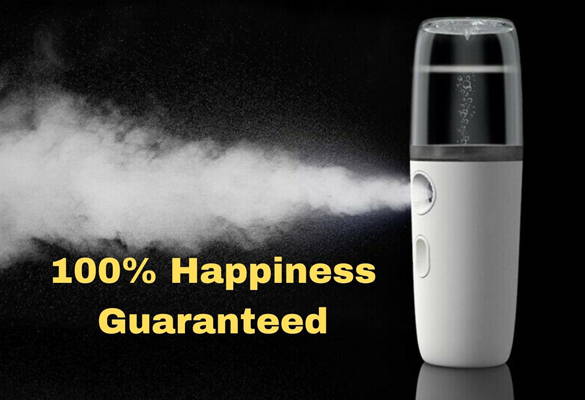 NEED HELP ? CONTACT US
If you need help, please contact us here : Contact us